In.k1000 is actually interactive. The intuitive touchscreen is a pleasure to use. It's bigger and faster than ever.
It has the latest electronics, offers a unique user interface and provides a new, engaging way of controlling the entire hot tub, including accessories. You'll be pleased withthe choice of features, when you turn them all off or on with one touch, or the most recently used hot tub settings mode.
But maybe in the end, like us, you'll like those beautiful-looking icons!
The panel is powered by a powerful 400 MHz processor. 4.3 inch 256K color LCD display in thin and nice design.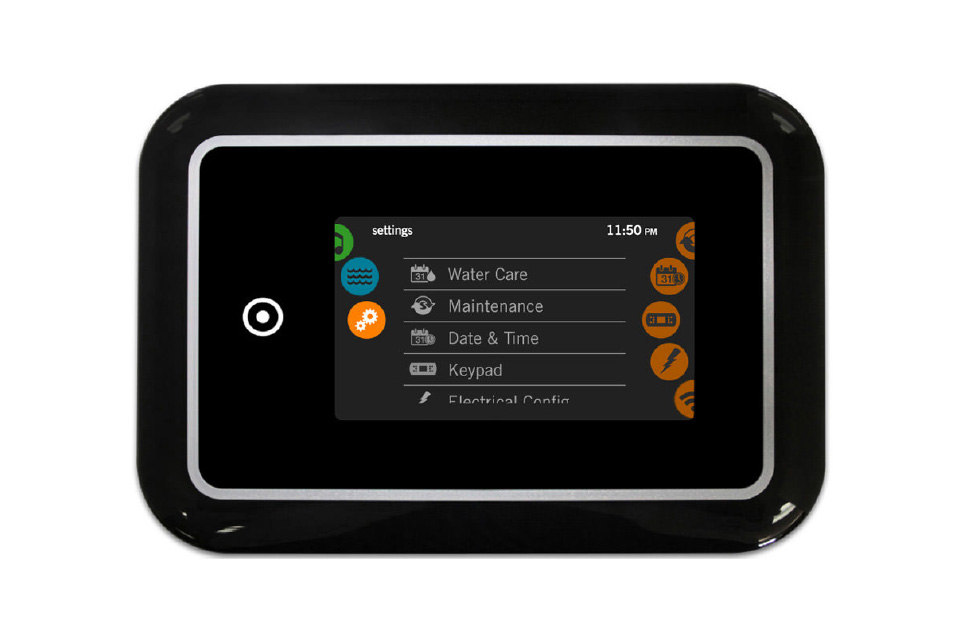 Zábava, jednoduchost
Loučení s klasickými tlačítky, a stejně jako v mobilu, naše in.k1000 dotyková obrazovka je prostě nejlepší. Je jednoduché se ji naučit používat a nabízí intuitivní a poutavé jednotné menu a rozhraní vířivky.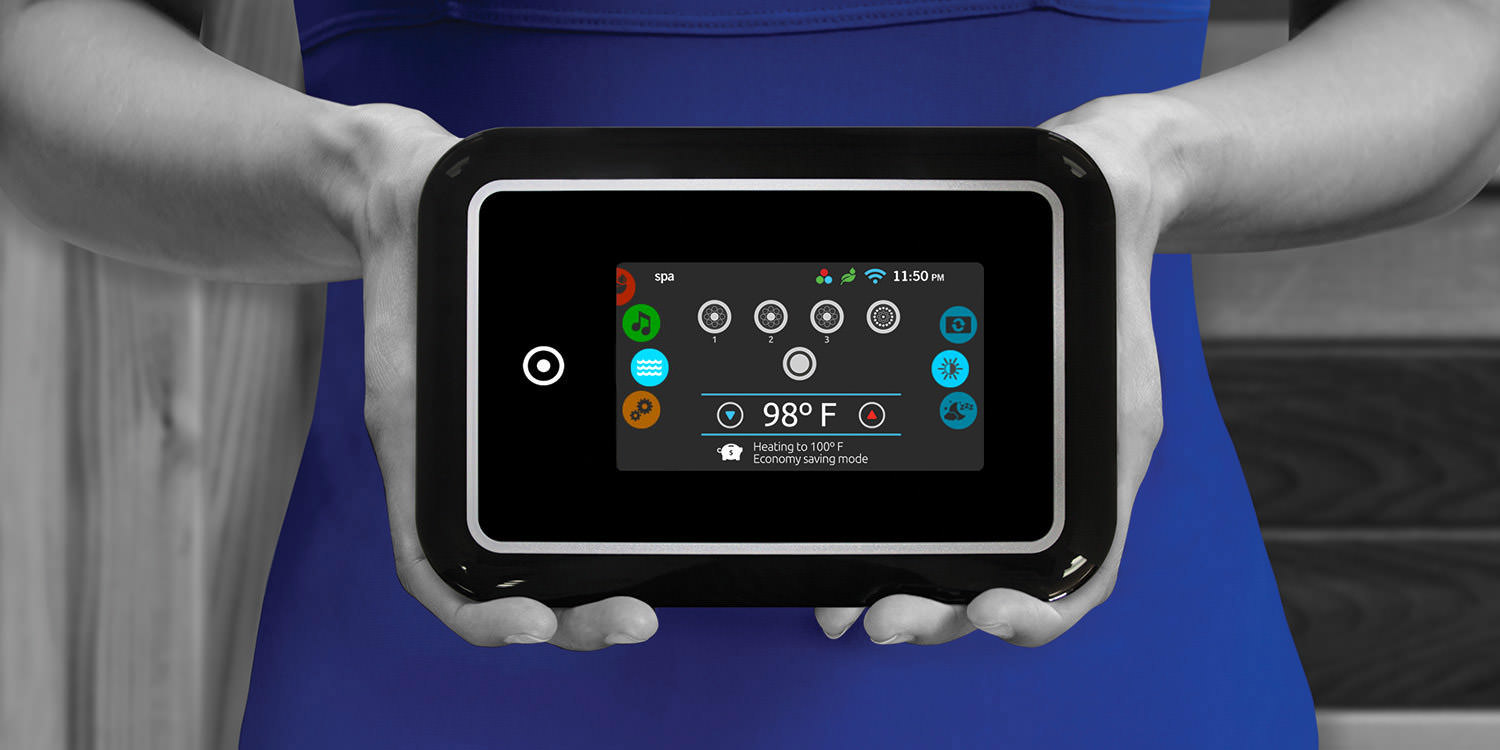 Skutečně interaktivní ovládací panel vířivky
Režim a výběr funkcí vířivky, aktivační dotykové klávesy posledních použitých nastavení, interaktivní zobrazovací ikony a zprávy na obrazovce vytvářejí jedinečný, skutečně interaktivní a atraktivní uživatelské rozhraní.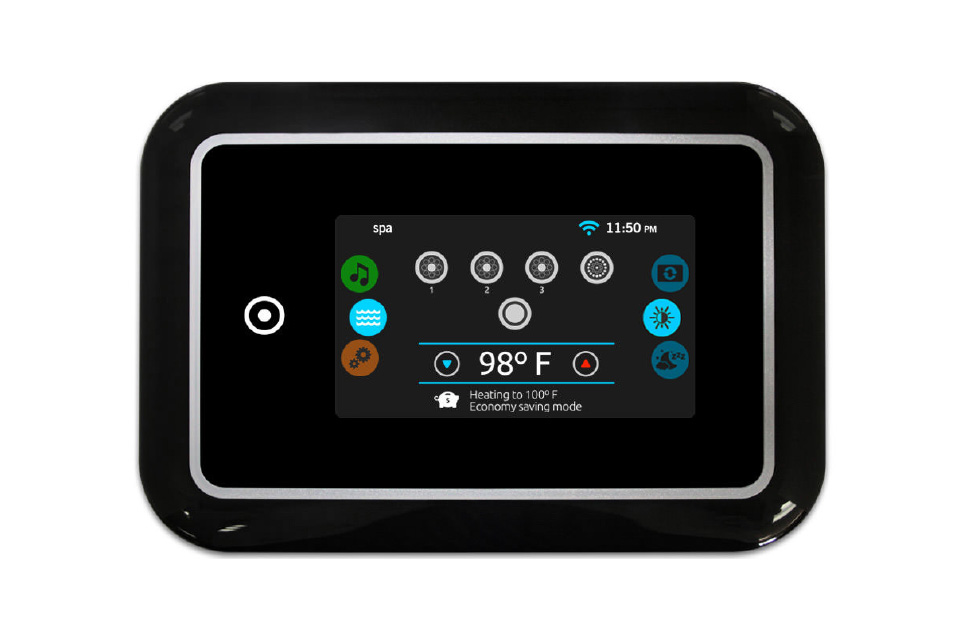 Bigger and faster – modern hot tub driver
Powered by a powerful 400 MHz processor, the in.k1000 offers an eye-catching 4.3 inch 256K color LCD display capacitive touch screen in a thin and beautiful design that has state-of-the-art electronics.
Funkce ovladače Gecko
kapacitní dotykový displej vířivky
4,3 palcový barevný LCD vysoce citlivý a skvělé uživatelské rozhraní
plná kompatibilita s X a Y sérií
předvolby hlavní tlačítko
Nastavení funkcí vířivky
péče o vodu
audio muzika
údržba
datum a čas
klávesnice
wifi celosvětové ovládání vířivky
elektrické nastavení fazí a příkonu
Rozměry panelu vířivky
šířka: 7,49″ (190 mm)
výška: 5,17″ (131 mm)
tloušťka: 1,93″ (49 mm)
Příslušenství a další zařízení
in.stream 2 Audio Station
inclear
Ovládací prvky LCD panelu
ovládání vířivky (čerpadla, ventilátor, světlo, atd.)
teplota vody
Watercare režimy
pryč z domova
standart
úspora energie
super úspora energie
víkendový program halvně pro chataře na víkend