Our hot tubs are equipped with aluminum foil and PUR foam. The basis is a quality thermocover. He isolates the whole tub from above. Isolated places are as important as the material used. Further heat leakage is prevented not only by shell insulation, but above all by insulation of the sheathing and bottom.
This creates a heat-heated space produced by the pumps. The working pumps will also heat the hot tub by 2 degrees per hour. This will reduceyour energy bills . Especially for hot tubs placed in the outdoor environment, the environmental benefits are not insignificant.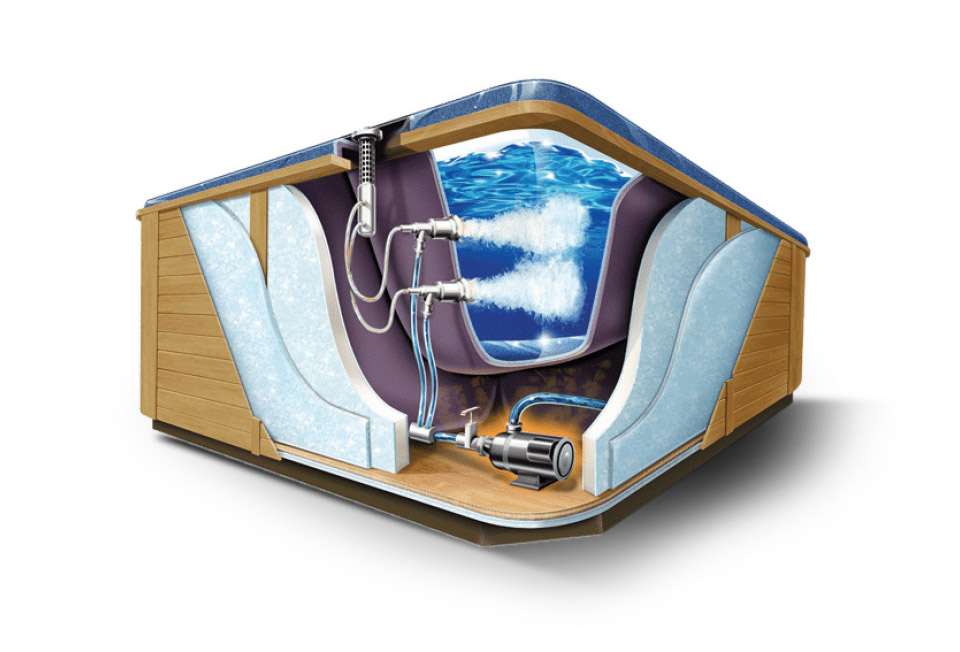 Insulation of the outdoor hot tub
Our whirlpool tubs for interiors and exteriors are also supplied by insulated PUR foam and modern Al-PU foil . Their sufficient thickness will prevent further heat leaks and will further protect your wallet from the expense of heating the water in the hot tub.